7 Amazing Container Garden Tips For Beginners
Container Garden
Have you always wanted to grow your own garden but you're limited on space? No problem! Discover just how easy it is to set up a container garden and grow your own food.
Growing Plants In Pots
Growing plants in pots is super easy and you can grow your own food and flowers just about anywhere. The key is to find the right size pot for what you want to grow and ensure it has proper soil and drainage.
Growing Vegetables In Pots
If you are limited on space and still want to grow tomatoes, squash, cucumbers and melons don't let the lack of space deter you. Grow bags and large gallon pots are perfect for larger vegetable plants. Plus you can plant herbs and lettuce as companion plants in the same pot.
How To Plant A Container Garden
Planting a container garden is super easy. You need a bunch of different sized pots, grow bags or raised beds, some soil and either seeds or seedlings.
Make sure you use larger pots for the larger vegetables like squash, tomatoes or cucumbers. Salad greens, kale and herbs can be planted in any size pot and planted more densely.
The general rule would be one tomato or squash plant to one square foot of garden space. Where salad greens or kale could be 4-6 plants per square foot. The Square Foot Garden is a great guide for gardening beginners.
Tips For Planting In Pots
When you are planting in pots there are a few simple rules. Ensure the pots are clean. A simple rinse with soap and water. Use a good garden soil and compost to start off your plants. Don't go crazy expensive with your pots – grow bags and great thrift store finds are perfect for the patio garden.
Container Garden Supplies
Tips For Container Gardening
Start your container garden off great with these seven amazing gardening tips including tips on how to grow more in a small space.
Container Type
When choosing containers for your container garden you want to have an idea on what you might plant. For example tomato plants grow well in a 5 gallon pot so do zucchini and squash. Lettuce, kale, some floral and bean seeds would all grow great individually in a 1-2 gallon pot.
You could probably get 4 lettuce plants in a one gallon container and prolong your harvest by harvesting the outer leaves and letting the lettuce continue to grow. The same for kale and other salad greens.
Soil
Soil is where your nutrients are. It's the medium you are growing your plants in so you want to start off with a good potting mix. A great planting mix would include compost and potting soil. Potting soil contains peat which helps hold moisture in the soil. Compost is a great way to add natural nutrients to your soil mixture.
Best Plants For Container Gardening
Some of the best plants to grow in an urban area and are perfect for small space container growing are:
Lavender
Mint
Roses
Blueberries
Herbs
Salad Greens
Tomatoes
Borage
Echinacea
Bee Balm
Swiss Chard
Beans
Cucumbers
Nastursiums
Peppers
Radishes
Squash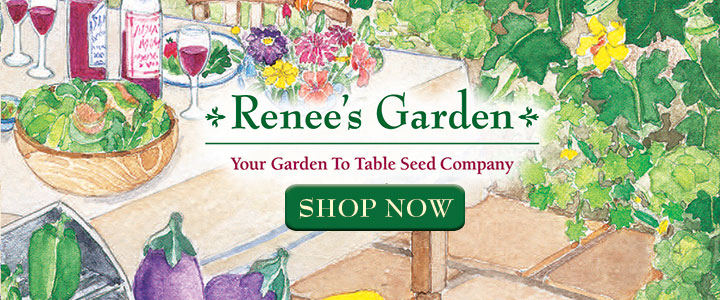 Planning A Container Garden
Creating a garden plan is needed no matter the garden size. A garden plan helps you keep your costs down and get the most out of your garden. Even if it's simply a few notes jotted down on a piece of paper. Plan where you want to plant what plant.
Growing Vertically
Growing vertically is the best way to maximize a small space. By growing up or across you can grow more food. And it's super easy to do by adding a trellis or fencing or netting or even poles. Beans, tomatoes, cucumbers, squash and some flowers grow up or on vines. All of these types of plants can be trained to grow vertically in a small space garden.
Growing Your Own Food
Don't let your small space or your lack of garden beds squash your gardening dreams. You can grow a ton of food in a small space. With proper planning – knowing what you want to plant. Growing vertically and rotating your plants with the seasons you can grow your own food in your container garden.
Companion Planting
Companion planting or polyculture gardening is a great way to maximize a small garden space. You want to plant flowers with vegetables and different vegetables together.
All with the idea that they will promote beneficial growth. The flowers will bring the pollinators and other vegetable plants will stimulate the growth of the garden.
A common example is the three sister plants of squash, beans and corn with the addition of sunflowers. Squash and beans will vine up the corn and sunflowers. Sunflowers will bring the pollinators and beans will add nitrogen to the soil.
What To Plant In A Container Garden
Now that you know about pot size, soil, companion planting and growing vertically the question is what to plant. Really, you are limited only by your imagination and your likes and dislikes.
Plant fruits and vegetables that you like. When you are limited on space don't waste the space on plants you don't like. Make sure to add flowers and herbs to your container gardens for variety and to bring pollinators.
Related Gardening Posts:
Follow Yellow House On Yale On Pinterest, Instagram & Facebook
7 Amazing Container Garden Tips For Beginners