21 Perennial Herbs To Plant In Your Kitchen Garden
Perennial Herb Garden
Adding perennial herbs to your kitchen garden, your cottage garden. Or simply adding a few perennial herb plants around your flower garden can benefit you in a ton of ways.
Why Grow Perennial Herbs?
Perennial herbs are herbs that you plant once and they keep growing season after season. Meaning you benefit from amazing culinary herbs that smell great, taste amazing and attract beneficial insects to the garden like bees, butterflies and hummingbirds year after year.
What Herbs Are Perennials
Some great perennial herbs include lavender, mint, thyme and garlic chives. Lavender is great in tea but is also used to calm anxiety and promote rest. Mint is a great in tea or paired with lemon or lime for a summer drink over ice. Mint is also great for treating stomach upset. Thyme and chives are great culinary herbs.
Where To Grow Perennial Herbs
Herbs can be planted just about anywhere including indoors on a window sill. Popular places for outdoor planting include container gardens, kitchen gardens, raised beds and interplanting in the flower garden. Herbs do well in most garden areas.
Perennial Kitchen Herbs
Herbs elevate a culinary dish broadening the flavor. In our kitchen mint, lemon balm, sage, thyme and chives are some of the most popular herbs. But every kitchen is different.
Perennial Medicinal Herbs
Herbs aren't just for cooking. Most herbs have a medicinal use as well. Mint is quite popular for relieving stomach upset. Lavender is commonly used to relax and reduce anxiety. Sage a very popular perennial garden herb is used for digestive discomfort. Learn more about medicinal herbs and their uses.
Perennial Herb List
Alfalfa
Alfalfa is a multipurpose herb in the garden. It can be used as a ground cover in the garden adding nitrogen to the soil. It is also a great source of calcium and iron when added to salads and other dishes.
Bay Laurel
Bay leaves are a popular culinary herb used in soups and stews. Bay grows as a small bush so ensure you have room or plant it in a container. This perennial herb does need to come inside during the winter as it doesn't like frost.
Bergamot
Bergamot is the flavoring in Earl Grey tea. It is also known as Bee Balm and attracts beneficial insects likes bees and butterflies to the garden.
Catnip
Catnip is a member of the mint family and known for attracting cats. It is also used for calming nervousness.
Chives
Chives are an easy herb to grow and they will grow in size and need dividing after several years. The green stalks of chives can be eaten as well as the purple flowers they produce. The flowers have a milder chive flavor and can be added to salads, oils or vinegars.
Echinacea
Echinacea is a popular cottage garden herb with medicinal properties used for treating colds. The flowers, leaves and roots are used in herbal treatments. This perennial herb also has beautiful flowers that brighten up the garden.
French Tarragon
Tarragon is a bitter herb used in stews, soups and flavoring fish and poultry or game recipes.
Garlic Chives
Garlic chives are a member of the chive family however they have a garlic flavor and aroma.
Hyssop
Hyssop is a member of the mint family and produces purple and pink flowers attracting bees and butterflies. Hyssop is used for intestinal issues.
Lavender
Lavender is a cottage garden favorite. It grows real easy and loves full sun. Lavender pedals can be dried and added to soaps and teas. The aroma and oils from lavender are used to calm anxiety and promote rest.
Lemon Balm
Lemon balm is a member of the mint family and will spread in the garden if not maintained. Lemon balm is refreshing in tea or added to fish dishes.
Lovage
Lovage is the celery herb. It smells and tastes very similar to celery. It can be used in both soups and stews.
Mint
Mint is an invasive herb that grows well just about anywhere. Best kept in pots so it won't take over the garden. Mint is great is tea as an after dinner drink or added to mint sauce for lamb dishes. Mint is also great in citrus cocktails during the summer.
Oregano
Oregano is a popular Italian herb and grows low to the ground making a great ground cover crop in a permaculture garden bed. Oregano can be added to pasta sauce, soups and stews.
Roman Chamomile
Roman Chamomile is known for producing small daisy like flowers dried and used in tea. Chamomile is used for helping with sleep.
Rosemary
Rosemary is a popular culinary herb used in cooking meats and vegetable dishes. It grows easy and can be propagated via stem cuttings. Rosemary hedges are popular in cottage gardens.
Sage
Sage is a well known herb with a very distinct smell. Commonly used when cooking poultry or stews. It can also be used in smudging sticks.
Thyme
Thyme is a well rounded herb used in meat dishes, vegetarian dishes and teas. It has an earthy, green lemony aroma.
Valerian
Valerian is a tall grass like flowering plant that attract beneficial insects. It is used to treat insomnia, migraines, menopause and premenstrual syndrome.
Yarrow
Yarrow produces beautiful clusters of daisy like flowers that bees and butterflies love. It is used to fight inflammation.
Winter Savory
Savory has a spicy peppery flavor and is added to Asian dishes. It is used to treat intestinal issues.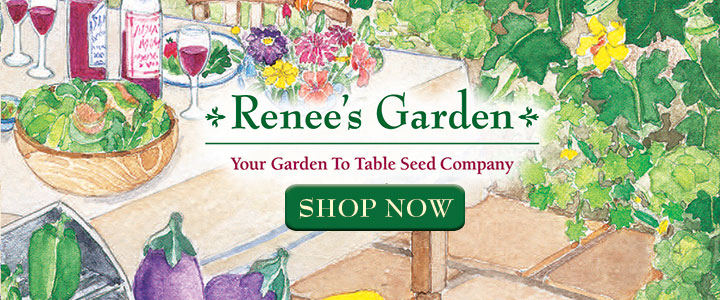 Common Perennial Herbs For The Beginner Gardener
Whether you are a beginner gardener or an advanced gardener adding perennial plants and herbs to your garden is a wise choice. Perennials come back year after year making them a sound investment. Herbs are a great addition to cooking and herbal treatments as well as homemade soaps and gifts.
Perennial plants add a depth to the garden and attract butterflies and hummingbirds. If you are looking for a common perennial garden herb to plant try lavender, mint or sage. Note that mint should be planted in a container as they like to spread and are a bit invasive but extra mint is always great in tea.
Follow Yellow House On Yale On Pinterest, Instagram & Facebook
21 Perennial Herbs To Plant In Your Kitchen Garden